Greetings curious soul
Are you ready to go on a journey of self-discovery and exploration through your sense of taste?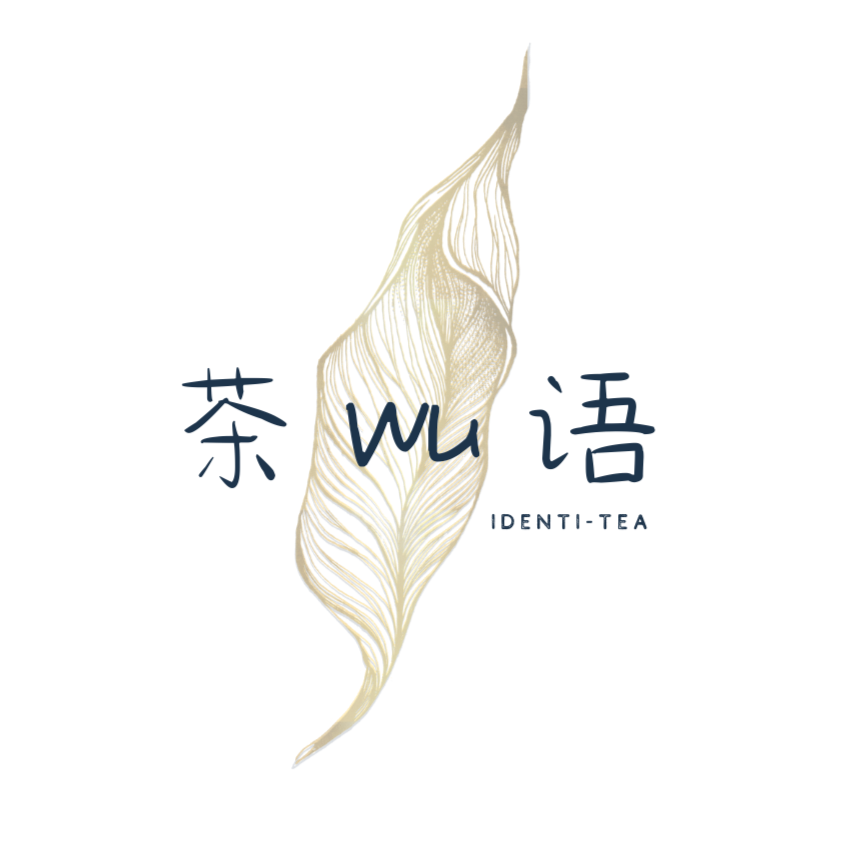 What is Identi-tea?
Part slow art, part tea experience, Identi-tea is an 8-session workshop designed to help you slow down, and rediscover your relationship with yourself and your sense of taste, through tea.
During this journey, you will learn to engage your sense of taste in curious ways, so that you can use it to pick out a tea with a flavor profile that best embodies your unique identity.
At the end of the workshop, we hope that you will walk away with a deeper relationship with yourself, new ideas on how to use our sense of taste, and of course, a different perspective on tea.
Who is this for?
Anyone looking to slow down

Finds learning about themselves fun

Likes trying out new experimental things

Able to tolerate caffeine

Has access to a computer and stable internet
Tea beginners and even non-tea drinkers welcome!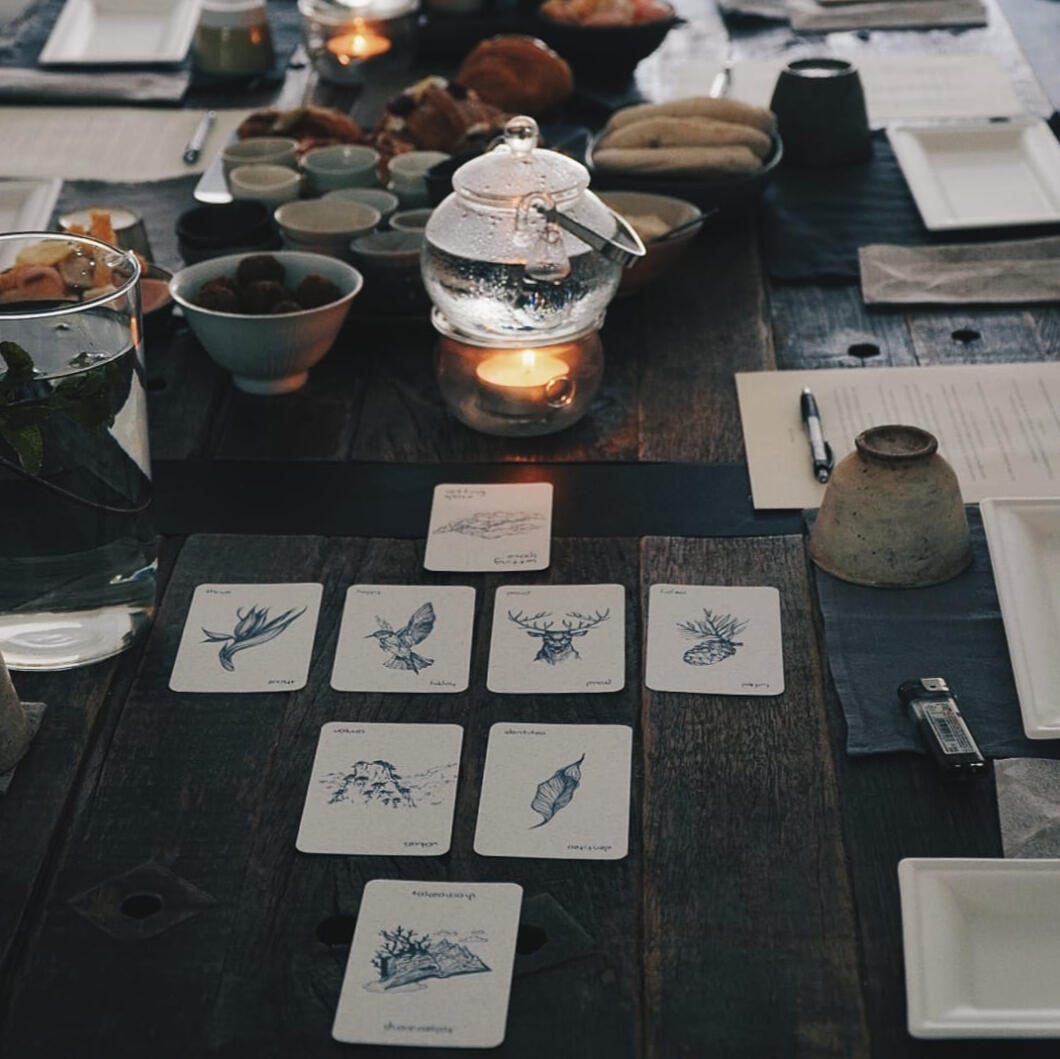 What is the commitment like?
The workshop consists of 8 sessions. Each session is 2 hours long.
You get to choose the dates and times that work best for you.

Price:
includes all necessary workshop materials
Private (one-on-one): SGD$1235Group: SGD$580/person (Min 2 to start, 5 max)
If you'd like to know more about what the workshop will cover, you can click the button below for more details.
Payment, refund & Cancellation
Got questions?
FAQ is this way
What do I need?
Registration & Participation
Others
What you will receive...
This is an online workshop, but teas can't be digitized. And so you will be receiving an Identi-tea workshop kit!

Your specially curated kit includes the following:
A full set of gongfucha teaware (gaiwan, tea cups, decanter, tea tray, strainer, tea towel and utensils)9 specialty teasA set of taste concentratesAn aroma kitA tasting journalA digital kitchen scaleA food thermometer
Here's a preview of some of the items in the kit...
(note: the tea caddy in the second last photo is not included)
Sounds curious, how might I sign up?
If you're still not sure if this is for you, might we recommend you book a taster session to try things out?
There are multiple intakes (seasons) of this workshop, choose what works best for you!

Gentle heads up, you will be asked to make payment to complete registration

If you have any other queries or uncertainties, drop us an email at ri@empori.co
For private (one-on-one) sessions, the workshop is SGD$1235/person. For group sessions (2-4 pax), the workshop is SGD$580/person.
The workshop fees go into paying for both the materials (e.g. teas, teaware and aroma samples) as well as facilitation of the session!
Upon registration, you will be asked to pay a $250 deposit 7 days after registration, you will be asked to make payment for the outstanding balance.
(e.g. if you register on 1 October, you will be charged the remaining balance on 8 October)
All the materials for the workshop are made to order. The deposit is so that we can place orders and start creating your workshop kit and have it reach you on time!
Yes! You can choose to pay for the workshop in full or in 3 installments.
For payment in 3 installments, the payment plan is as follows:
First Installment aka Deposit: $250 (paid upon registration)
Second Installment: $180 [group] | $507.5 [private] (due 30 days after first installment)
Third Installment: $180 [group] | $507.5 [private] (due 30 days after second installment)
Do note that we charge an extra $30 processing fee for paying in installments.
So if you choose to pay in installments, the final workshop fee will be:
Private: $1265
Group: $610
If you cancel you cancel within 7 days of registration, your deposit will be fully refunded

This means, for example, if you registered on 1 October, if you would like to you have until 7 October to cancel.

If you choose to cancel

(1) AFTER the 7-day period, but BEFORE the commencement of the workshop:
you will lose your deposit. But any payment you have made will be refunded to you. For example, if you registered on 1 October for a workshop is slated to start on 15 October, and you cancel on 9 October, your $250 will be deducted, but we will refund you the outstanding balance you paid. You will also receive your workshop kit, as it would have been made and that is what you deposit was for. 😊

(2) AFTER workshop begins:
there will be no refunds. Do note that if you are on an installment plan, if you choose to cancel AFTER workshop has commenced, you will still be billed in full for the subsequent installments.

There is only a 7-day cooling period as the workshop kits are made to order. Many of the pieces are ordered from overseas and need time to arrive. As such, to ensure a timely delivery of your kit, we will need to confirm your attendance within 7-days of registration.!
Nope, not at all. Beginner welcome!
We are sure your teaware is lovely and very special to you. We can't stop you from brewing with it off screen, but you get the whole package, teaware and all. This is ultimately experience art, emphasis on art. All the components in this experience, including the teaware, were chosen for an artistic purpose. You wouldn't buy painting and say "oh but i have pink paint at home, can I get it without the pink colors and fill it in with my own?"
Also, it's for esprit de corp! The session is taking place digitally, so we hope you can feel connected with your fellow participants by using the same teaware.

If it helps, although we didn't get fancy teaware, we also didn't get a cheapy one. It's a nice, reliable teaware that'll also be of use even after this workshop is over.
Nope...unless you count boiling water a skill.
Just a kettle (or any method for boiling water). Everything else you need will be sent to you.
Nope. Just show up.
The workshop consists of a total of 8 two-hour sessions, taking place weekly.
For private sessions, we will work around your schedule.
For group sessions, you will be able to choose from a selection of dates and times!
We understand, times are uncertain right now. If you have something urgent come up, we are happy to schedule a make-up session. Although you'll be missed by your buddy if you're doing it in a group.
We can't really stop you if you do, but the kit will only have enough materials for one person to be doing brewing. If there's someone who'd like to join the workshop with you in the same household but would prefer not to do any brewing, please write in to us and we'll see what we can work out.
Sadly, no.
We will be going through some more personal things in this experience, so it's very important that the space be safe for participants. Having random strangers pop in for a private conversation can be quite uncomfortable... we're sure you understand.
We'd love to have you too!
As long as you're staying somewhere where we can reach you via international shipping, it's all good! You will have to pay extra for international shipping however. We would also recommend you register for sessions well in advance to allow ample time for your workshop kit to arrive!
There are different workshop intakes, the cut-off date for each one is different and can be found on the registration page!
It's our way of being socially responsible + preempting any potential circuit breaker.

If you'd like however, you can request to have the final two sessions of the workshop (session 7 & 8) to take place in-person. Do note that the combined session will take 3 hours instead of the usual 1.5-hour. This option is also only open to those who are fully vaccinated. As the session will take place in our home studio, we will also send you a rapid test for you to take the day before (which we will take as well) just to ensure the safety of everyone involved!
Because
Why can't it be shorter? Quicker? Well, because this experience is about slowing down and taking your time to explore yourself and your taste through tea. We can make it shorter by making each session more rushed and condensed, but then we'd be stressing you out and NOT helping you slow down, like everything else in this world.
This workshop involves a lot of conversation and discussion, because of the intimate nature of the experience, a smaller group size will help us ensure safety, comfort and quality!
It's great that you recognize that. There's always next time. Go do what you need to do first.